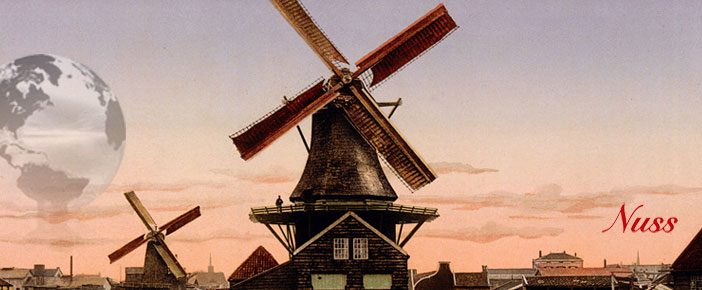 If you are moving to The Netherlands from Australia for the first time, gathering information about this beautiful country is most likely on your to-do-list. Even though obtaining some info through this article cannot replace the actual experience, it is a good start.
In many ways unique and fascinating, this small but proud European country is a very popular destination for Aussie expatriates. Despite being a world apart in geographical terms, Australia and The Netherlands enjoy a very close economic relationship. In fact, The Netherlands is Australia's second largest export destination within Europe, with total trade between the two countries being worth more than 6 billion A$.
With no language barrier to be concerned with (Dutch people are fluent in English) and plenty of business opportunities, it is not difficult to understand why so many Australians end up moving to The Netherlands.
Before Relocating to The Netherlands
The Netherlands is located in the north-west of Europe and borders with Germany and Belgium to the east and south respectively. North and west borders of the country are marked by the North sea. The name "Netherlands" in translation means "Low Lands" and it comes from the nation's unique topography. The whole country is flat and differences in altitude are minimal, while almost one-quarter of the landmass is below sea level. The lowest point is 6.7 metres below sea level, while the highest is 321 metres above it.
The Netherlands is relatively small in size (41,528 square km), but with 16.5 million in population it is the fourth most densely populated country in the world – 488 people per km2. The inhabitants of The Netherlands are called "Dutch" by the rest of the world. Most people refer to The Netherlands as "Holland", even though Holland is just a part of the country. This is because Holland is the most prominent part of the country, with all the major cities and ports located there as well. For many centuries Holland has been a major maritime power (only second to Britain) and traded with the rest of the world. Therefor name Holland became a synonym for the entire country, and in many cases adopted by the country itself as being a more marketable.
The official language of The Netherlands is Dutch. It closely resembles German language in both syntax and spelling, but also borrows words and technical terms freely from French and English especially. There are about 25 major dialects of Dutch language country-wide, and Afrikaans (widely spoken in South Africa) is closely related to Dutch as well.

Cities in The Netherlands are very compact and densely populated. For the Dutch, the use of space is justified by purpose and function: extravagance and abundance are very rare and considered to be a pure waste. Dutch houses are relatively small and have prominent front doors. The interiors are somewhat a reflection of the outside world – stacked and congested, but orderly and clean.
The Dutch People
The Dutch society is modern and secular – almost 50% of the total population classify themselves as non-religious. The people are modest, honest, independent and tolerant, they value education, hard work and ability. Social rules are inclusive and very flexible – gay marriage, sex on TV and legal use of soft drugs are just a part of everyday life.
Meeting and Communicating with Dutch People
When meeting and greeting the Dutch in public (business or private occasion) shake hands with everyone present and introduce yourself. Dutch people will simply say their surname while shaking your hand (not "hi" or "hello"), and their way of communication is direct and straight to the point. You should always introduce yourself if no one else has introduced you to all the others in the room, as it is considered rude not to identify yourself.
Punctuality is taken very seriously when it comes to business meetings, and you would be expected to be on time. If you are late, missing appointments, changing time or date of the appointments, this can lead to a loss of trust. Make sure to call in advance if you cannot avoid being late, and provide a reasonable explanation.
Education In The Netherlands
In The Netherlands, all children from the age 4 -12 are enrolled in the same type of primary school. The system ensures that students receive an equal treatment until year 12. Upon completion of the primary school, students can choose 4 different types of high school – depending on their skills and ambition.
VBO – 4 years duration, preparing students for vocational education
MAVO – also 4 years in length, considered a lower general secondary education
HAVO – 5 years in length and considered a higher general secondary education
VWO – highest level, prepares students for university education and takes 6 years to complete
The Netherlands Embassy in Australia
If you are relocating to The Netherlands from Australia, you will of course need assistance from The Netherlands Embassy or one of the Consulates in your area.
The Embassy location:
120 Empire Circuit,
Yarralumia, Canberra ACT 2600,
Ph. (02) 6220 9400
The Consulate-General:
Level 23, Westfield Tower 2, 101 Grafton Street,
Bondi Junction, Sydney NSW 2022,
Ph. (02) 9387 6644
The official website is http://australia.nlembassy.org/