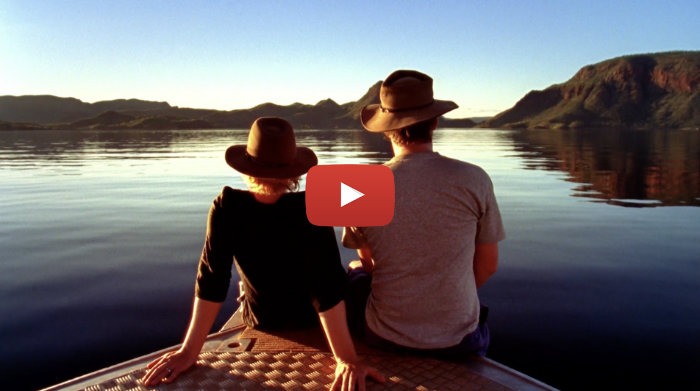 Relocation in Australia & globally can be exceptionally challenging to organise, and Nuss has a great deal of experience with relocating families both Internationally and within the country. Although the internet and the various travel guides available can be helpful resources for gathering information, neither can compare to the depth of knowledge and level of support provided by a professional removals and relocation specialist.
We can move your home and search for a new one, we can find appropriate schools, show you the local lifestyle, prepare you for the culture change ahead and fully settle you just about anywhere in the world with one focus – YOU.
International Relocation
Although relocating overseas can be a daunting task, with the right type of help the whole process can be a positive and exciting experience. Research proves that nothing can replace the advice, guidance and support of a personal Consultant with a wealth of local knowledge and experience in dealing with expatriate assignments.
Through our global partners we are able to provide you with a complete relocation package, delivered by experienced professionals who know exactly what it takes to get a family or individuals comfortably settled into their new environment quickly and confidently.
Whether you are relocating within Australia or Overseas, Nuss provides a complete range of support services designed to make the whole process a comfortable and positive experience.
Relocation Service Package
Home Search
Should you be a returning resident or a first time arrival, finding a place to call "home" is a priority however long or short the duration of your stay. We will research the market even before you arrive and start working on finding you the right property. These services include:
Temporary Accommodation
Property search and selection
Tenancy negotiations
Furniture and appliance rental
Inventory check-in/out
Purchase Programs
City Orientation
This package will enable you to make an informed decision on which area will best suit your family's needs. Your Relocation Consultant will provide an accompanied area orientation which will help you get to know the local area and ultimately help you settle into your new home quickly and easily.
You would be picked up from your hotel or serviced apartment and guided around the city or suburbs. You will be provided with unbiased answers to your questions together with valuable information allowing you to make a decision on where you and your family will call home. A typical Area Orientation will include:
Housing Styles
Local Amenities
Sports and Leisure facilities
Hospital & Health Service facilities
Shopping amenities
School and Educational facilities
Local transport facilities
School and Education Package
Finding the right school for your children is of paramount importance and this can often be the most challenging aspect of the relocation process. The schooling system, location, historical results (not available in all States) and "the right fit" are all to be considered when choosing a school suited to your children. Nuss can advise accordingly. Our school search service includes:
Introductory overview of the Education system in your destination city
Detailed Needs Analysis
Personal or phone consultation with Education Consultant
Research availability and coordinate appointments at the selected schools
Further Educational or Vocational searches (with Education Specialist)
Visa and Immigration
As part of our relocation management portfolio, Nuss Relocations can provide assistance with all forms of visa and immigration services. This is an area of very specific expertise and as such Nuss works with selected partner companies who are specialists and licensed in this field. Our partners have proven to us that they are very capable of resolving the most challenging corporate immigration cases, regardless of complexity.
There is no one size fits all when it comes to immigration services and so each case has a tailored strategy developed. Nuss works hand in hand with our chosen partner and ensures that the process adopted is sound, strategic and seamless in application, keeping all stakeholders up to date with information and status reporting throughout the program. Couple this with one of our full relocation and household goods moving packages and an assignee will benefit from a real single source service from start to finish.
There are various visa categories for Australia all of which require very specific planning. Your Nuss Relocation consultant will be able to select which of our partners would be best suited to give you advice and guidance based on your individual circumstances including:
Temporary entry visas
Permanent entry visas
Work visas
Visitor visas
Business visas
For more details on visa types and to find out which visa type is right for you, visit Australian Government Department of Immigration website.
---
Cross-cultural and Language Training
Individually designed programs are available for either each person or for the whole family. Specially trained facilitators help by guiding the attendee through several modules of a typical training program. Each module is designed to help shed light on those things that shape a culture. Direct comparisons between varying cultures are made so that understanding and awareness is gained. The objective is to create cultural awareness enabling the transferees to communicate and perform more effectively.
Delivered by Country specialists in addition to full time trainer, our cross-cultural training programmes typically cover the following:
Impressions of the New Country and Culture
Culture Shock
Benefits and Challenges of the new assignment
Successful Intercultural Adaptation
Issues for the Expat partner and family
Everyday life in the New Country
Developing Social Skills
Preparing for departure
We work with accredited local educators to provide a unique blend of language training. There are a variety of programs available, from simple introductory language courses through to multiple-month, comprehensive language courses. Both group or individual instruction is available.