Nuss is dedicated to providing quality and innovation throughout every aspect of our business and operations. We recognize that this provides the foundation on which we continue to build and develop. Our memberships to various associations within the removals industry demonstrates our ongoing commitment.
As part of our commitment to quality we have a dedicated in-house team that continually audit and monitor every aspect of the company including levels of customer service and satisfaction ratings, IT and reporting systems, employee training and development, suppliers and partners worldwide.
In recognition of our quality, Nuss is a FIDI/FAIM accredited company. FAIM is an independent quality assurance programme that is dedicated to international moving and, more importantly, exceeds the requirements of any other quality standard. Mobility companies around the world are benchmarked against each other and so FAIM certification is the ultimate standard to achieve, globally.
International Moving Associations

FIDI
FIDI is the largest removals association globally. Visit website www.fidi.com or view our FIDI membership certificate here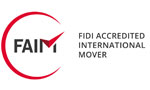 FIDI Accredited International Mover
The only audited global accreditation, specific to the moving industry. Visit their website – www.fidi-faim.com
FAIM Branch Responsibility Statement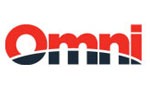 The Overseas Moving Network International
Represents the cream of the world's international moving industry. The Ultimate Quality Network! Visit website – www.omnimoving.com

The International Association of Movers
The International Association of Movers represents more than 2,000 companies in over 170 countries. Visit website – www.iamovers.org/
Australian Moving Associations
Australian International Movers Association
AIMA was established in 1975 as a professional forum for the international removal industry.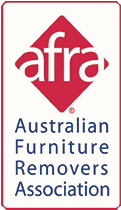 Australian Furniture Removers Association
AFRA is an official body of removals experts that helps regulate the removals industry. Nuss is a founder member of AFRA. View our AFRA Membership Certificate here.
Australian Movers Group
AMG is an exclusive operational network of independent, regionally headquartered movers. Visit website – www.australianmoversgroup.com