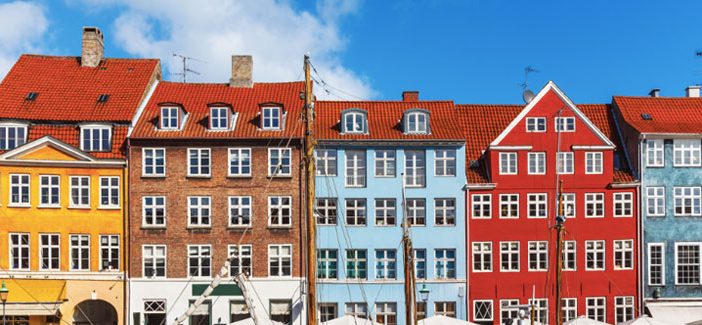 So you're looking to move to Denmark from Australia? Congratulations you've chosen to live and work in one of the world's happiest nations. It's official, according to 2017's 'World Happiness Report', Denmark was 2nd out of 156 countries that made the list.
This happy kingdom of Denmark has a much beloved Queen, a handsome Prince and a beautiful Princess called Mary. The beautiful Princess hails from Tasmania, and met her handsome Prince in Sydney. So Australia and Denmark already have their 'happy ever after' story. By moving to Denmark, you have an opportunity to make your own 'happy ever after' story now, whether relocating alone, as a couple, or a family.
Denmark has much to offer to the new arrivals,
Stable economy.
High standard of living.
Excellent Healthcare and Education System.
Wide variety of sporting and outdoor activities to enjoy.
World renowned Royal Ballet , Symphony Orchestra and Opera Houses.
Music Festivals, Museums and Art galleries.
Beautiful beaches, parks, zoo's and amusements parks
Denmark has it all, plus the opportunity to see more of Europe, with its proximity to other major capital cities.
Things to know before moving to Denmark
LOCATION
Denmark is a small maritime country in northern Europe. It is bordered by the Baltic Sea and the North Sea and bordered on land by Germany to the south.
• It covers 43,094 sq km (in comparison Tasmania is 68,401 sq km.)
• Denmark is 180 times smaller than Australia and it is the smallest of the Scandinavian countries.
• Although it is a small country, it has one of the longest coastlines in Europe.
• You are never more than 50 kms. from the sea, in any part of the country.
Denmark is made up of a mainland peninsula, known as Jutland, surrounded by more than 400 islands. Of these, 74 islands are inhabited; the two largest and most densely populated are Zealand and Funen.
Copenhagen, Denmark's capitol city is located on Zealand. The inhabited islands are linked to the mainland via bridges and ferries services.
Denmark is perfectly located as a gateway to the rest of Scandinavia and Europe. Major capital cities such as Berlin, Paris, Amsterdam are short trips by plane or car. Within an hour or two, you can be experiencing a different country and culture.
---
CLIMATE
Given the fact that you are moving to Denmark from Australia, the weather will be an adjustment, of that there is no doubt!
• Denmark enjoys a temperate climate, with 4 distinct seasons.
• Winters are cold with frost and snow, average temperature range -4 to -2C.
• Days are short, getting dark around 3.30pm.
• February is usually the coldest month.
• Summers are warm, with longer days, staying light until 10.30 pm. Average temperature range 13C-22C
• July is the warmest month.
• It rains regularly, year round, with no particular dry season.
Denmark is a low-lying country. The highest point is only 173 metres above sea level. It can get extremely windy at times and there are no mountains or hills to buffer the wind. The hardy Danes embrace outdoor life whatever the season.
It's worth noting that you can experience all four seasons in one day, so dressing in layers and keeping an umbrella handy could save the day. Expats from Melbourne can identify with that weather picture.
---
Culture/People
Denmark has a population of 5.7 million (2016). The Danes are very family orientated. They place great importance on spending quality time with family and friends. A healthy work /life balance is a priority for them.
A word you will hear continually is 'hygge' (pronounced 'hoo-gah)' which roughly translates to 'cosiness.'
A one-word description does not do it justice though. It's about finding that sense of wellbeing that comes with embracing and enjoying the simple, positive everyday experiences, shared with family and friends.
It is part of their culture and a major reason why they are happy people.
Hygge is trending worldwide. Magazine articles, TV programs and the Internet are flooded with advise on how to get 'Hygge' in your life.
The Danes would find this hugely amusing, I imagine, as this 'new fad' has been their way of life for centuries.
Danes are very polite and expect politeness in return. They place great emphasis on being punctual and expect others to be the same.
They consider being late a waste of the other person's time and extremely rude.
The Danes are said to be standoffish or reserved, but it's simply because they take their time in getting to know you. 90% of the people in cities and towns speak English.
Expats are encouraged to and will benefit from, taking the free language and cultural lessons made available by each Municipality. English is spoken in many business settings, but learning to speak the language will always be to your advantage.
As in any country, the local people appreciate the fact that you are, at least, attempting to learn their language. Even if you have to quickly revert back to English, the effort will be noticed.
---
Economy
• Denmark has been a member of the European Union since 1973.
• The currency used is the Danish Krone (DKK) not the Euro.
• In 2016, Denmark's GDP per capita is US$ 46,600, rated 31st in the world
• Copenhagen is 24th most costliest city in the world for expats (Mercer 2016)
• Unemployment rate is 4.2% (2016 est.) ranked 118th . in the world.
• The Danes earn high salaries, but pay some of the highest taxes in the world.
• They also enjoy one of the highest standards of living in Western Europe.
Main industries in Denmark are
• Food processing (meat & dairy),
• Agricultural and industrial machinery,
• Pharmaceuticals,
• Medical equipment,
• Furniture,
• Windmills
• Tourism.
Denmark is at the cutting edge of renewable energy development.
• It installed its first offshore wind farm in 1991.
• The country's electric grid is over 40% renewably powered.
• Denmark is home to some of the worlds leading wind energy companies.
• 9 out of 10 of all offshore turbines installed worldwide are produced by a Danish manufacturer.
The high taxes paid to the government means the people benefit from;
• An excellent free healthcare system.
• a generous maternity/paternity leave which can be shared between parents.
• Free education of a very high standard.
• a strong infrastructure with excellent road, rail, ferry and bus systems.
Public or municipal schools are known as 'Folkeskole.' There are also a number of Private and International schools where fees apply.  Australians working in Denmark are entitled to benefit from the free public Health system once they have registered and received their CPR number (Civil registration number) and yellow health card.
---
Food
Living in Denmark you will be able to access world class cuisine. Copenhagen alone has 16 Michelin star restaurants. There are a wide variety of cafes and restaurants serving delicious food.
From the high end Cuisine served in the world famous Noma Restaurant in Copenhagen, (no. 5 in Worlds Top 50 restaurants 2016). To the "Smorrebrod" (open sandwiches) in the cafes, not forgetting the tasty 'on the go' Danish hotdog from the hotdog carts. There is something to suit all tastes and budgets.
Grocery shopping can be expensive until you know the best places to shop. There are a number of no frills supermarkets as well as the more expensive up market ones.
Supermarkets carry a wide variety of home grown and organic fruits and vegetables. Fish, Meat and Dairy products are of an excellent standard. Imported food items are obviously going to be more expensive than those locally produced.
---
Transport
• Trains, buses and ferries are clean, efficient and on time.
• Bicycles are the preferred mode of transport with a 1/3 of all commutes to school and work, done by bicycle.
• There are an estimated 4 million bikes in Denmark.
• More than 10,000 Kms of separated bike paths and bike lanes
• It is the second most bike friendly country after the Netherlands
As the country is very flat it makes for an enjoyable way to get to know your new surroundings.
---
Sport/Activities
The Danes love watching and participating in sports of all kinds, whatever the weather. With its long coastline and beautiful beaches, watersports are popular,
• sailing,
• fishing, (sea or lake),
• canoeing or kayaking
• swimming even in winter.
KlitmØller on Jutland is the surfing capitol.
You will find clubs for football (soccer), Rugby, Tennis, Cricket. Winter sports include indoor Handball and Ice Hockey.
Joining one of the many sporting clubs and groups, will be a great way to socialize, make new friends and get to practice the language.
There are also many expat groups, who welcome new arrivals. Their members have already made the successful transition to living in Denmark.
They can be very helpful with practical information and advice to assist with settling into your new environment.
It is daunting, relocating to a new country, managing a new job and figuring out a new language.
No doubt it will bring its fair share of challenges, but on the flip side, there will be great experiences, new friends and the perfect opportunity to get some of that Danish 'hygge' in your life.
Finally some famous Danes that have enriched our lives and homes with their designs, imagination and inventions ;
JØrn Utzon the gifted Danish architect.
He designed the spectacular Sydney Opera House, another link between Denmark and Australia.
Arne Jacobsen Architect and designer.
Famous for designing simple, elegant functional chairs such as the Drop, the Egg, and the Swan.
Hans Christian Andersen. Author and Poet
Writer of such fairy tales as 'The Ugly Duckling and 'The Little Mermaid' or 'Den Lille Havfrue'
Ole Kirk Kristiansen. … name not ring a bell?
Well, I can guarantee you have stepped on one of his inventions, whilst in bare feet!
He was, of course, the creator of Lego….