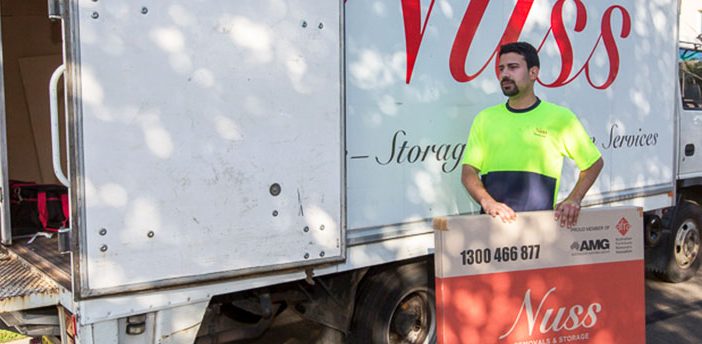 A relocation is a major milestone that marks the beginning of your new life. It is an opportunity to get a fresh start in almost every aspect, including school, work, and socialising, which is why it is imperative that you aren't burdened with the stress that goes with it.
One of the best ways to avoid unnecessary physical and mental strain from the move is to hire the best removalists in Sydney. Aside from providing the professional help to move your furniture and possessions safely, they can provide advice and a range of services to make your relocation smoother and easier.
With the planning, coordination, and execution out of the way, what you need to consider now are the potential costs that you may incur along the way. Understanding the basic and additional fees and charges when moving to your new home will save you the headache of getting billed for something you didn't even know can cost a lot of money.
4 Basic Relocation Expenses
If it's your first move, it can be difficult to assess whether something is needed or a cost that can be avoided. Below are four basic relocation expenses that are either highly recommended or absolutely necessary for your move:
Transport Costs
As one of the main services offered by moving companies, transportation comprises the bulk of their fees. After all, bringing your entire home — figuratively, of course — from point A to point B is the main objective of the move.
There are several factors that affect this particular relocation expense, including:
Distance

— The further your old home is from the new one, the higher the transport cost.

Route

— The route also plays a critical role in the calculation of transport expenses as it may change the actual distance to be traveled between the origin and destination.

Method

— Removalists offer various methods of transport which also vary in price. Generally, for an international move, transport by sea is the cheapest while shipping by air is the most expensive. Rail is generally used for interstate moves. Either way, trucks and manual labour will be used in the process too.

Move Size

— This refers to the amount and bulk of the items to be moved from your old place to the new one.
Packing Costs
Packing of your furniture and goods is another cost that is absolutely necessary when you're moving. While you may take on this responsibility yourself, some moving companies offer professional assistance for an added cost.
Packing can be a bit tricky for fragile items, large furniture, electronics, and other items that come in odd forms, so expect a higher quote if you have many belongings that fall under these categories.
Insurance
While Nuss has an unrivalled reputation for care and quality, with so many external factors involved in a house move, occasional damage can occur. Taking insurance is therefore highly recommended for your piece of mind.
Storage
If you have things that you don't use often but you need or would like to keep, or your new home is not quite ready to move into, you can acquire storage services by your trusted moving company. This is a cost added on top of your moving quotation and often needs to be requested prior to the move.
3 Additional Charges You Should Watch Out For
Aside from the basic costs mentioned above, there are also five kinds of additional expenses you may incur, depending on the specific conditions of your move. These are:
Access-Related Fees
Elevator carry and other access-related conditions may apply if you are moving to or from a unit located in a high-rise building. Since these situations require extra effort on the part of the removalists, they may charge extra for the extended period they spend hauling items to and from the truck or extra labour required, as well as the additional logistics that need to be planned beforehand.
For overseas or interstate transfer, there are also other necessary costs that you should keep in mind, including:
Customs Taxes and Other Fees
If you are moving to another country, it is imperative that you do some research on potential taxes and charges you may face with your destination's customs department. Talk to the company handling international removals about this so you can prepare.
Visa Costs
Visas are often required for people relocating to another country, be it temporary or permanent. If you are moving for work or school, prepare yourself for potential costs for  this. Remember to be patient too as most visa applications require a huge amount of paperwork and may take some time to be processed.
A Final Word
When relocating locally or interstate, it is important to know the necessary expenses as well as potential additional ones, so you can prepare for these before the move. At Nuss Removals, we are ready to help you get the information you need and the service you deserve. Contact us for a quote now.