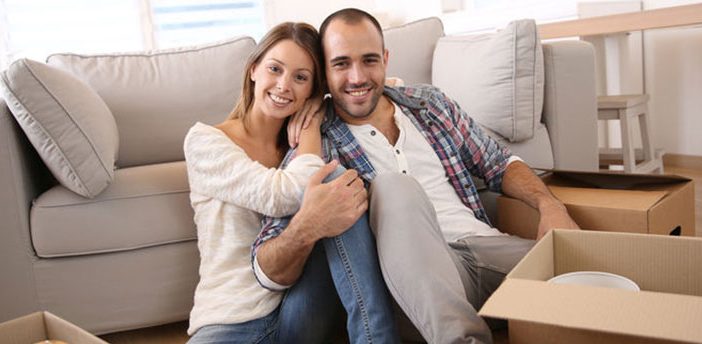 Moving to a new home is a huge milestone, but it can also be a considerable pain. There are many things to do and very little time to do them. From changing your address to looking for the right interstate removalists in Sydney, there seems to be an endless stream of tasks that need to be accomplished before, during, and after the move.
If this is your first time relocating, it may seem hopeless at first. However, you shouldn't be too worried if you understand the potential challenges you may face and know how to make it a lot less stressful.
The Difficulties of Moving Interstate
Knowing and understanding the challenges you might face gives you the advantage of preparing for them. This is especially true when you're about to relocate. There are plenty of possible obstacles, but there are two main difficulties that might make your interstate move quite daunting:
Distance
The geographical constraints of moving from one state to another can be a real challenge in itself. One of these challenges is finding and securing a new home at your destination. While the internet has made it far easier to find houses for sale or rent, confirming the property is the right one for you and your family is considerably more difficult.
Buyers need to "see" everything about the property they are considering to buy in order to determine if there are any issues. Try doing this from 2000 kms away! Unfortunately though, the supposed 360-degree views shown by most house or apartment sellers on the websites typically only reflect the good side of the property. From a real estate listing, there is no way to discover, for example, the traffic nightmare in the area, or an arguably annoying neighbour, because it could reduce their chances of getting the property sold — at least, at the price they want.
Another potential distance-related issue is your new home's actual space versus what the seller stated. Since the property is in another state, it would be very impractical to visit every single property that you find attractive online — not to mention it may not be as good as you have initially thought. Unlike buying new shoes, buying a new house and ensuring that the stated specifications are true requires a lot more effort when done via the Internet. Photographs of the property taken with a fish-eye lens make assessing the actual size of the rooms and spaces especially difficult.
Expense
Another potential constraint that you may face involves money matters. Moving to another state can be expensive, especially if you have no idea where to start when it comes to cost-efficient logistics.
You should also remember that, unlike things you buy from shops, removal service providers don't follow a certain 'recommended retail price'. Relying on automated online rate calculators can be risky, as there are many aspects of your specific needs that they are unlikely to cater for. Only a seasoned removal expert will know exactly which questions to ask to provide the most accurate removal cost estimate. Ideally, you will schedule a free in-home survey or inspection to get the most accurate quotation. A good removal company will nearly always recommend this as it helps them as much as it helps you.
In addition, it is also wise to dig deeper when you come across removal companies advertising very low service fees. As enticing as the prospect of spending less may be, keep in mind that companies offering the cheapest rates may not offer the same quality as those who put slightly higher price tags due to their expertise.
6 Things You Can Do to Make Your Move Less Stressful
Relocating to another state will be less of a hassle if you know what needs to be done. Here are six things you can do to make the relocation go smoothly, while overcoming difficulties brought about by distance and money:
Plan Early
Planning for your move is always a good practice when relocating, as it will help you avoid missing important tasks. Doing it as early as possible gives you the chance to come up with solutions to problems even before they occur.
Create Checklists to Organise Your Planning
When creating a moving checklist, you should always arrange it according to importance. Put the first thing you need to do at the very top and move towards the bottom of the list in a step-by-step sequence.
It is also wise to have a separate checklist for other things needed for the move, like packing materials and the contents of your first-day bag for the very first overnight stay in your new home.
Hire Reliable and Cost-Efficient Help
Moving can be daunting if you're alone, so employ help from friends and family if possible. Of course, hiring professional interstate removalists who know their trade well is the best decision to avoid unexpected hiccups that create extra costs and require more effort along the way. Unlike your best mates and relatives, these people have a better grasp of the task since they've been helping people move to new places for years.
Purge and Declutter
Moving is a great opportunity to start over — especially if you're a hoarder who has collected many items that you aren't even using. Sort through the things that you are using and set aside those that are merely gathering dust in your cupboard. This will help ensure that more important belongings will have a place in your new abode, especially if it is smaller than your old one…..or if it is bigger, you will have more room!
If Doing Your Own Packing, Pack Breakables Wisely
Packing breakables can be tricky, but not impossible. Make sure to add cushioning to their packaging to prevent damage during handling. Adding "fragile" labels will also be a great help in informing the removalists that the package needs extra care. Ask us about our packing service to assist you in this process.
Know How to Pack Special Items
Aside from breakables, there are also certain items that need special attention and a different set of packing and handling requirements. Electronics, large furniture, liquids and other items that take unusual forms like powder may require special packaging and storage, so make sure to think about that ahead of time.
If you're moving to another state, it's best to know the possible setbacks you might face in order to prepare for them in the relocation process. The importance of planning and getting the best help possible cannot be understated if it means avoiding headaches and stress along the way. Our experienced team at Nuss Removals can take the hassle out of your next interstate relocation.
Have you tried relocating to another state? We'd love to hear about your experience. Tell us all about it in the comments!