Organising your relocation to Switzerlandcan be donequickly and efficiently with a quality removalists such as Nuss. As the process of moving to Switzerland from Australiais a rather delicate and time consuming undertaking, Nuss has a dedicated consultant for overseas moving and vast experience in preparing and executing such moves.
Moving to Switzerland – What it's like
From the snowbound Alps and verdant Jura mountains to the more densely populated plateau of the Mittelland that lies between them, Switzerland offers a wealth of different impressions. It has no coastline but the shimmering waters of its large, clean lakes amply make up for this. Picturesque mountain villages and atmospheric medieval towns of its remoter areas contrast with the cosmopolitan cities of Bern, Zurich, Lausanne, Lucern and Basel. For many, the Alps, which offer unrivalled skiing and other winter sports, as well as a pristine natural environment, are the country's greatest attraction.
About two-thirds of Swiss territory consists of Alpine and sub-Alpine areas. At lower elevations up to 1500 m (5000 ft) agricultural land and deciduous trees predominate. These give way to coniferous forest, which above 2,200 m (7,200 ft) in turn gives way to scuba and alpine pastures.
While snow and rainfall increase with altitude, the Alpine climate is affected by two seasonal winds, the cold, dry easterly "bise" and the warm southerly "Fohn", which brings clear, sunny skies then rainfall to the western Alps.
National History of Switzerland
The history of Switzerland began in 1291, when three small cantons formed an alliance against their foreign overlords, the Habsburgs. As other cantons joined, the alliance expanded, but there followed centuries of instability, with bitter conflict between cantons and religious groups. It was not until 1848 that a central government was established and modern Switzerland was born.
The Swiss Economy
The swiss economy is based on banking and international trade, the service industries, manufacturing, agriculture and tourism. Standards of living are high, unemployment is low and per capita income is one of the highest in the world. The country's major exports are precision machinery, clocks and watches, textiles, chemicals and pharmaceuticals. Chocolate and dairy products, including cheese, are also major exports.
Although only 5 per cent of the population is engaged in agriculture, this sector of the economy enjoys a privileged status, with some of the highest subsidies in the world. This is not only of benefit to farmers but, since it contributes to the preservation of Switzerland's picturesque landscape, it also supports the country's hugely important tourism industry.
Art and Science
A highly cultured country, Switzerland plays a leading role in the arts, hosting such important events as the Lucerne Music Festival, the Montreux Jazz Festival and the Rose d'Or television awards. Art Basel is the world's premier contemporary art fair, and the Kunsthaus in Zurich is a national art gallery with collections of international importance.
Swiss Cheese – the national icon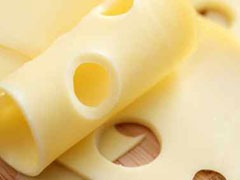 When thinking of Switzerland, most people would associate 3 things with this great European nation – clocks, chocolate and cheese. Of course there are many others, but these three "swiss made" icons spring to everyone's mind at first, and rightly so. If you are an cheese connoisseur, you will most likely know that Switzerland is justly renowned for its cheeses, which range in taste from mild and nutty to rich and spicy. Cheese is simply a way of life in Switzerland and half of their milk yield goes into the making of cheese. One of the county's greatest exports, it is also an important part of the Swiss economy.
Don't settle for a "cheesy" moving service
As a part of the global removalist network, Nuss can ensure the best quality, complete door-to-door International removals to Switzerland with additional services available if required. Our state of the art storage facilities in Sydney can provide short or long term storage for your precious belongings if you require additional time to relocate. If you want your move to feel like a piece of (chocolate) cake with a swiss-like punctuality and precision, get your quote from Nuss today.